The Guard Family, long successful in businesses in the Washington, DC area, began relocating to Southwest Florida in the early 1970s. From watercraft to manufacturing, agriculture to financial planning, the Guards enjoy a successful and stable presence in Southwest Florida.
John and Irene Guard, patriarch and matriarch of the family passed away in 2009. Up until their deaths they were involved in investment real estate in the area and were involved in the founding and development of substantial ownership interest in some of the family businesses, including:
Action Manufacturing and Supply, manufacturer of Water Guard commercial and residential drinking water treatment systems, installed by many of the area's top home builders and by water treatment professionals to process water for home use.
Pegasus Water Systems, high quality drinking water treatment equipment.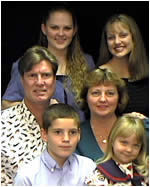 Paul P. Guard, the youngest son, is President, CEO, and a major stockholder of Flatmaster Marine, LLC. Paul and his wife, Robin, reside in Cape Coral.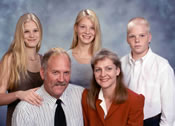 Jana Guard Renz and her husband, David, sold their waterfront home on Hickey Creek, just off the Caloosahatchee River in Alva, Florida and relocated to Ohio a couple of years ago. David loves fishing and nurturing their lush exotic landscaping at their residence. David is employed by the USDA as an agricultural officer. With three children and five grandchildren Jana has many opportunities to enjoy what she loves most, Kids. Her passion is reaching lost children through the ministry of Good News Clubs in after school programs. For nineteen years she as served as kindergarten teacher at Alva United Methodist Church.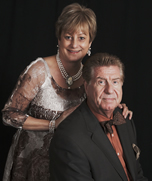 Eldest son Kenneth E. Guard, CERTIFIED FINANCIAL PLANNER™ Practitioner, is a prominent Financial Consultant and Investment Broker Ft. Myers, Naples, and Ft.Lauderdale/Coral Springs, FL. Ken maintains licenses in securities, real estate, and insurance. He is a registered representative and Investment Advisor Representative with Securities America Inc, and has expertise in tax and estate planning for large estates and high net worth individuals. Kenís wife, Glenda, is an account representative with UPS/Mail Innovations. Ken and his wife Glenda are members of Boca Glades Baptist Church. His Kenís daughter, Jana, is a graduate of Indiana University with a BS in Biological Science and is a lab tech in Jacksonville, FL. Glendaís son, Will, resides in Deerfield Beach, FL.
John and Irene Guard left three successful children, nine grandchildren and nine great-grandchildren who range from pre-school to grown and married adults. The Guard family is a living example of the concept of leveraging human, intellectual, and financial assets throughout generations. The Guard family expects to continue to provide employment, investment, and sound advice - centers of strength - in the Southwest Florida business community for many years to come.